Fisher Engineering supports Breast Cancer Awareness Month with pink equipment
The October promotion includes a donation for every pink plow, lift arm kit and pink ribbon blade decal purchase
ROCKLAND, MAINE – Fisher Engineering, manufacturer of FISHER® brand snow removal and ice control equipment, proudly announces the support of Breast Cancer Awareness Month.
During the month of October, Fisher Engineering is running a special promotion featuring limited-edition pink FISHER XV2

v-plows, lift arm kits and pink ribbon blade decals. The company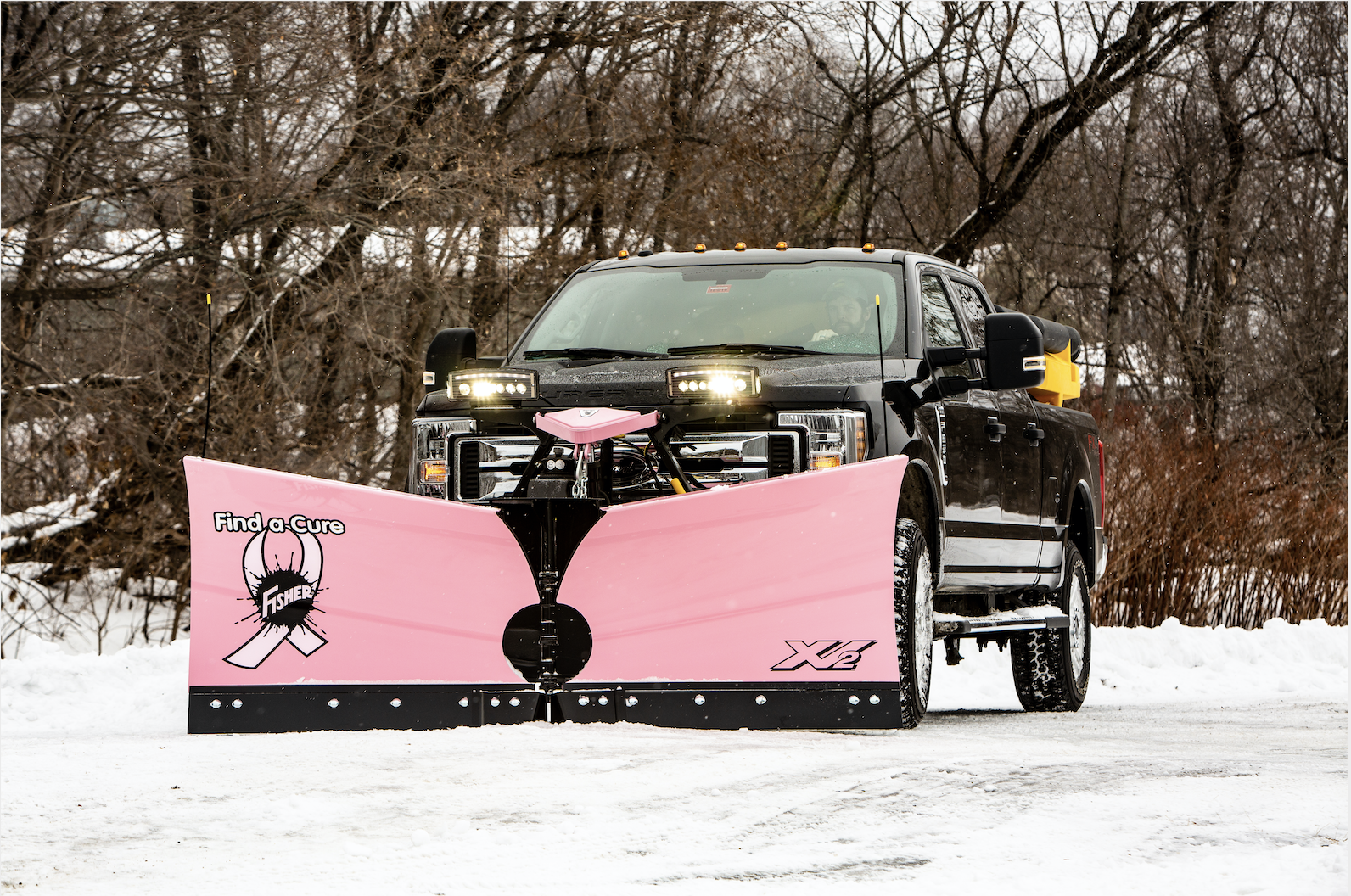 will donate $500 from the sale of each pink XV2 v-plow, $50 from the sale of each pink lift arm kit, and $25 from the sale of each pink ribbon blade decal. FISHER's donation will support care for those experiencing a breast cancer diagnosis at Pen Bay Medical Center and Waldo County General Hospital in Maine.
"On behalf of Fisher Engineering, we're honored to support the Maine Pen Bay Medical Center/Waldo County General Hospital in its goal to increase the number of breast cancer survivors and ensure that women everywhere have access to the resources and information they need for early detection and treatment," said Tim Stiles, manager of North American sales for Fisher Engineering.
Highlights:
Fisher Engineering announces pink equipment promotion in support of Breast Cancer Awareness Month.
The promotion will include pink FISHER® XV2 v-plows, pink lift arm kits and pink ribbon blade decals.
The company will donate $500 for each plow, $50 for each lift arm and $25 for each pink ribbon blade decal sold.
About Fisher Engineering
Fisher Engineering is proud to be a part of Douglas Dynamics, North America's premier manufacturer of vehicle attachments and equipment and home to the most trusted brands in the industry. For more than 70 years, the company has been innovating products that not only enable people to perform their jobs more efficiently and effectively but also enable businesses to increase profitability. For more information, visit fisherplows.com.